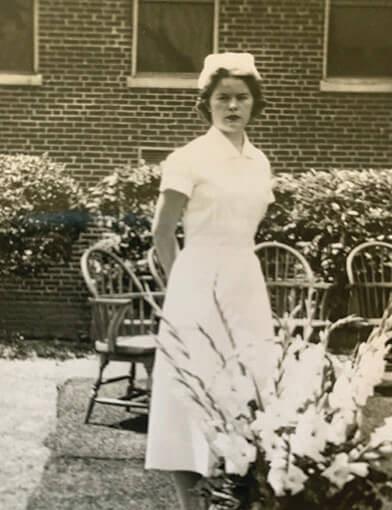 CONCORD, N.C. – When a young woman named Barbara Grayson first visited Cabarrus County Hospital School of Nursing (now Cabarrus College of Health Sciences) as a high school student interested in a nursing career, it was the individual attention she received that sealed her decision to attend. That personal touch came from none other than the college's founder, Louise Harkey, who from the very beginning set the tone for what the college would become.
Fast forward 80 years, and Cabarrus College of Health Sciences has evolved from a small, local nursing school into a regional leader in health sciences education. Throughout the years since its founding in 1942, the college has never strayed from its central mission of providing exemplary healthcare education for the next generation of caring healthcare professionals. Guiding principles and qualities that fueled the college's ascent – such as its individualized approach to student instruction and a high-caliber faculty focused on student success – have remained remarkably consistent.
Barbara Grayson, now Barbara Seay, felt the impact of the founder's vision when she first walked through the doors in the late 1950s. "I went to the hospital and inquired about what I would need to do to be admitted, and she (Louise Harkey) was so nice," said Seay. "And she encouraged me, and I think that was the deciding factor."
It's a decision Seay never regretted. "The whole time I was in nursing school at Cabarrus was a very positive influence on me, and I would not have gone anywhere else," Seay said. "The teachers were phenomenal in encouraging me, helping me and just interacting with me as a young student."
A History Founded in Caring for the Community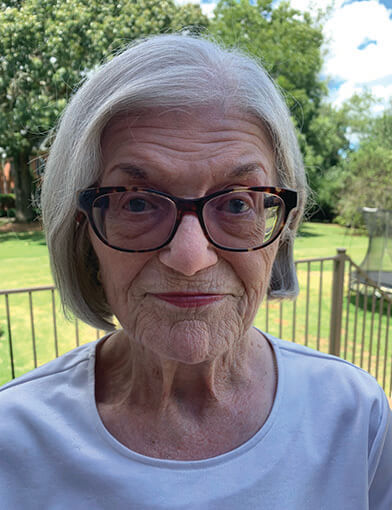 In early 1942, World War ll raged abroad and many local nurses had been recruited for military service, leaving Cabarrus County Hospital with an impending shortage of nurses to provide day-to-day care. Recognizing this challenge, hospital administrator Louise Harkey designed a three-year training program for nurses and opened the Cabarrus County General Hospital School of Nursing with 16 students on February 2, 1942.
Since that inaugural class entered their new careers wearing starched white uniforms and nursing caps, generations of Cabarrus College alumni have graduated from the college instilled with a desire to put others first, no matter where their lives and careers led them.
Barbara Seay is a case in point. Since graduating in 1961, she's enjoyed a varied career, working as an operating room nurse, a flight nurse caring for soldiers injured in the Vietnam war, a public health nurse, and now, at the age of 82, in home health. "I think how blessed I was to be able to engage in the different aspects of nursing," Seay said. "I can remember thinking that I wanted to cure the world. How idealistic was that? I can't cure the world, but I can help one patient, one client at a time."
Another alumna, Susan Howell Bare, a 1975 graduate of the college's nursing school, has devoted her life to caregiving and philanthropy, improving countless lives throughout the community. She worked "officially" as a nurse for only 10 years, but later utilized her nursing background to serve as a long-term caregiver for her sister, her first husband and her husband's mother. She spent many years serving homebound members of her church and following the deaths of her first husband and her son, she channeled her grief into philanthropy, establishing scholarships in their honor at Northwest Cabarrus High School.
Since then, Bare has turned her largesse to Atrium Health Cabarrus – where a nursing station at Jeff Gordon Children's Hospital and a patient dressing room at the Breast Center near her name – and to her alma mater, Cabarrus College. Bare's daughter and stepdaughter also graduated from the college's nursing school, where the Susan Howell Bare Endowed Scholarship, established in 2018, now helps promising students attend nursing school. "I want to give other people the opportunities that we had," Bare said.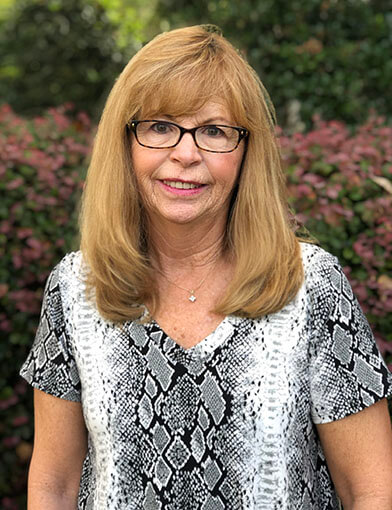 Seay and Bare are only a couple of the Cabarrus College alumni who have positively impacted their communities. With many legacy graduates – like Haley Love, a 2014 nursing graduate who was the 11th member of her family to graduate from Cabarrus College – it's not unusual in Cabarrus County to know someone who attended Cabarrus College or has received care from one of its alumni. "My parents live in Cabarrus County and many of its (the college's) graduates have cared for my loved ones," said Tamara Jefferson, who recently graduated from the college's Master of Science in nursing (MSN) program. Like many before her, Jefferson also found the educational experience she was seeking at Cabarrus College. "I felt supported and a priority while attending the program. I don't think I would have gotten that from other MSN programs," Jefferson said.
Evolving to Meet New Needs
During its first half century, the Cabarrus County Hospital School of Nursing grew consistently, and on its 50th anniversary in 1992, it was officially renamed the Louise Harkey School of Nursing to honor its founder. In 1996, as healthcare evolved and needs changed, the Louise Harkey School of Nursing became the cornerstone of the new Cabarrus College of Health Sciences, renamed as the college added allied health programs to meet the community's demand for professionals in additional healthcare disciplines.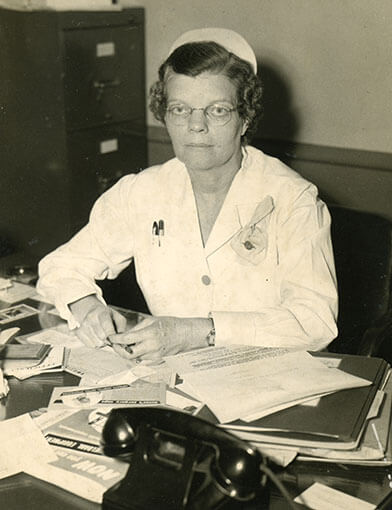 Today, eighty years after its founding, Cabarrus College of Health Sciences has become a premier, private higher education institution that offers master's, bachelor's and associate degrees for students seeking a career in healthcare. In addition to its highly respected nursing program, the college offers degrees in multiple health science disciplines, including medical assisting, medical imaging, occupational therapy, surgical technology, community health and wellness, and health sciences leadership and development.
Regardless of the program in which students enroll, they continue to benefit from the guiding principles upon which Cabarrus College built its reputation. "The faculty really guides and teaches you," said Michelle Verni, OT, a 2018 Master of Science in occupational therapy graduate. "They were always willing to make one-on-one time to talk to me."
Ashleigh Owen, a 2021 graduate of the medical assistant program concurs. "The staff is so supportive, and I appreciate the feeling of community. The faculty is committed to providing high-quality education and genuinely wants me to succeed. Hands down the best decision I have made for my future healthcare career."
Now a part of Atrium Health, an integrated, nonprofit health system serving patients at 40 hospitals and more than 1,400 care locations, Cabarrus College continues to expand its program offerings. A new Bachelor of Science in biomedical sciences will enroll its first class in the fall, and new programs coming soon include bachelor's degrees in respiratory therapy, community paramedicine, a traditional four-year Bachelor of Science in nursing and an accelerated three-year Bachelor of Science in nursing.
"Cabarrus College is in the midst of a period of unprecedented growth," said college President, Cam Cruickshank, PhD, citing the college's eight recent semesters of record enrollment. "The demand for highly qualified, expertly trained health professionals is only going to continue to grow. We've been truly honored to be a part of educating the healthcare workforce in this area for the past 80 years, and we are poised to continue and expand that mission. We have the resources and expertise to be a critical part of creating healthier and stronger communities through healthcare education across the Carolinas."