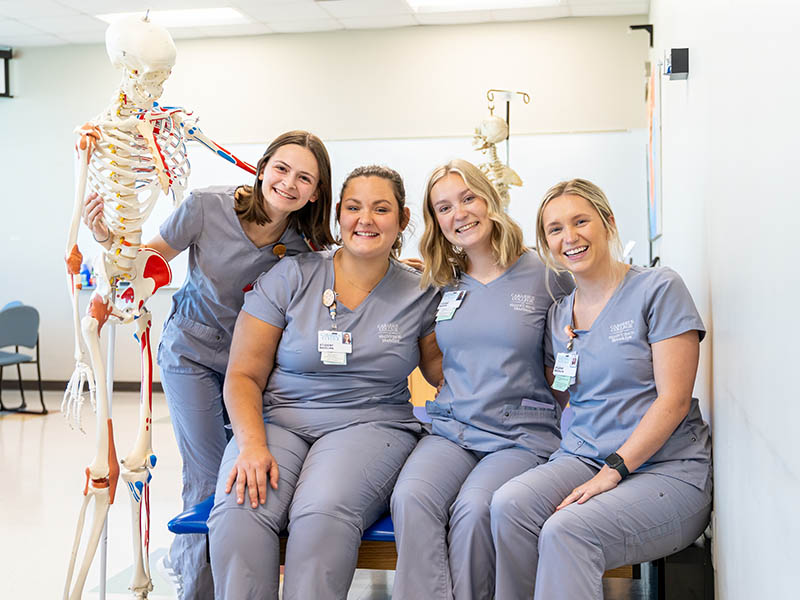 Cabarrus College is a place where everyone knows your name. With small classes and low student-to-faculty ratio, your instructors get to know you and are committed to helping you succeed, while you're here and after you graduate.
Take advantage of opportunities to get involved on campus including: programs, activities, clubs and volunteer opportunities. These are great ways to get connected, build leadership skills, meet friends, network, and have fun!
Concord's bustling downtown is nearby and Charlotte, the region's largest city, is just 30 minutes away.
A View Into Student Life at Cabarrus College of Health Sciences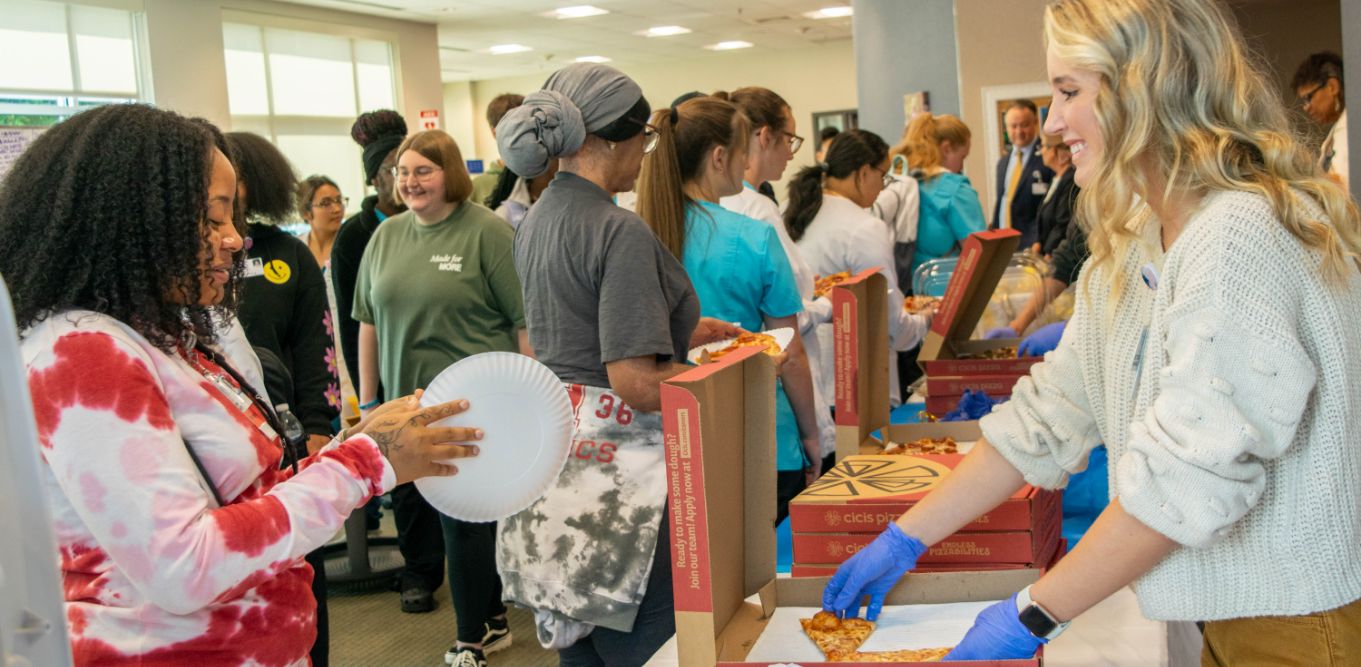 Student Life at Cabarrus College of Health Science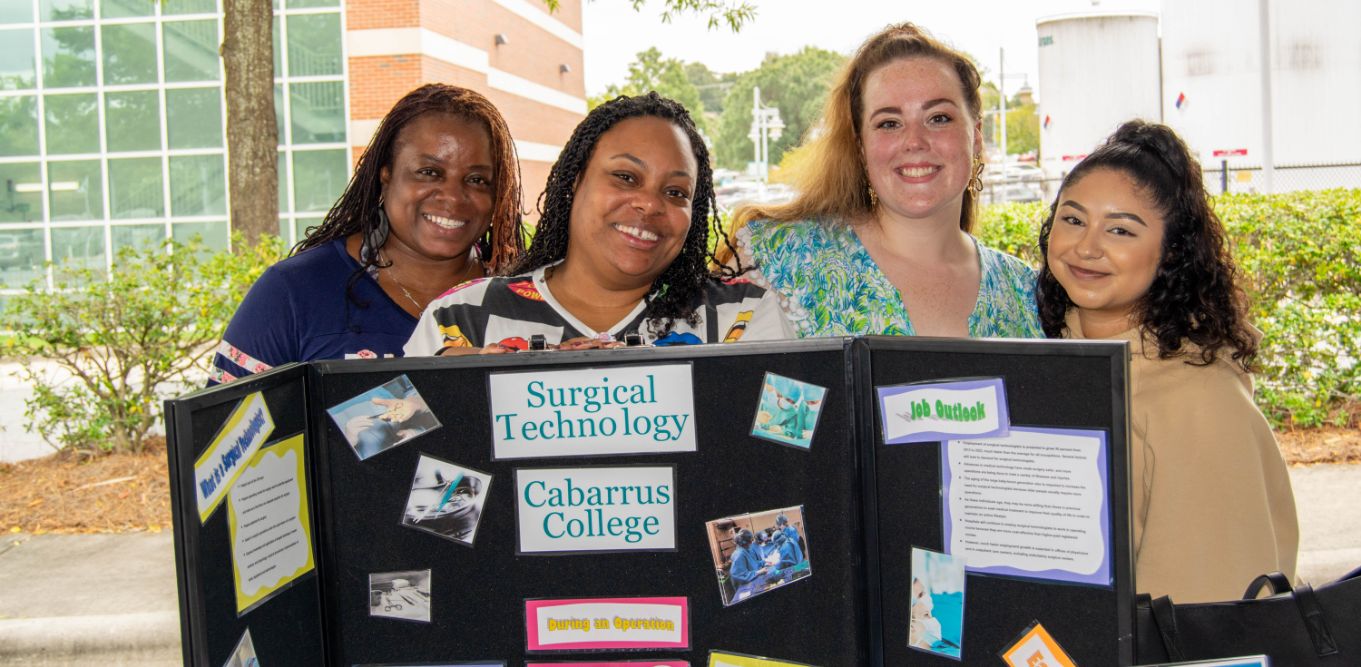 Student Life at Cabarrus College of Health Science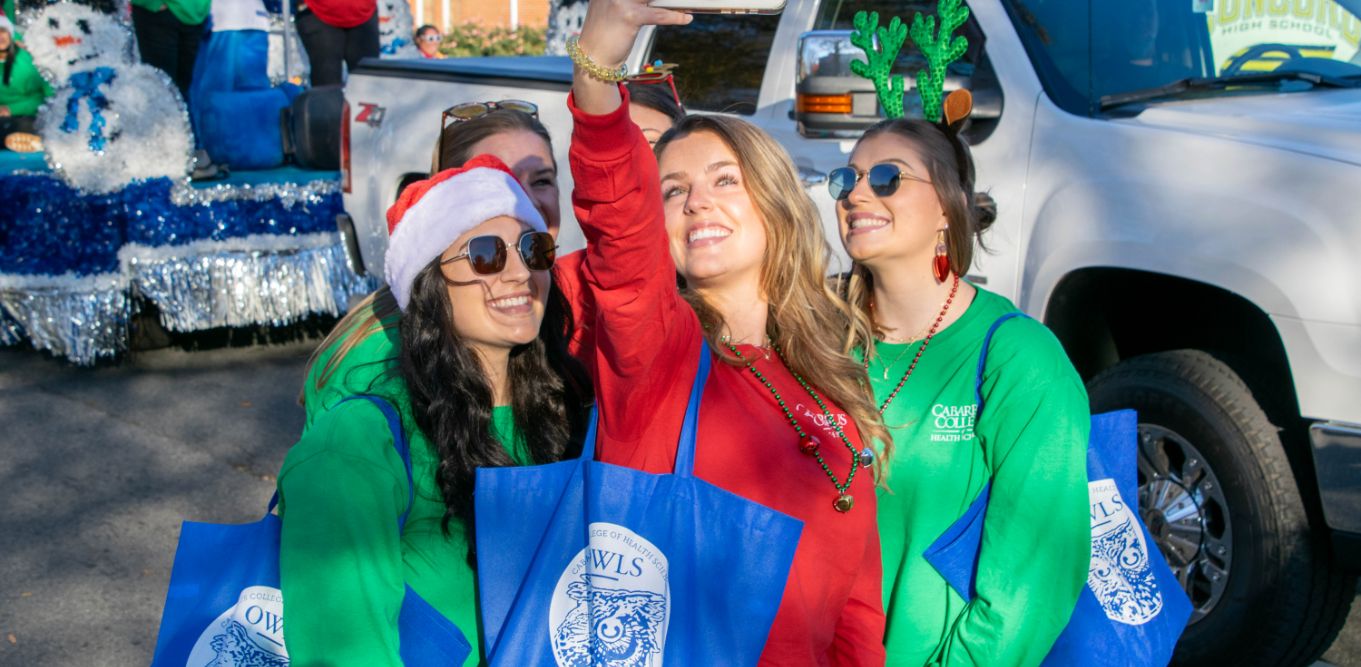 Student Life at Cabarrus College of Health Science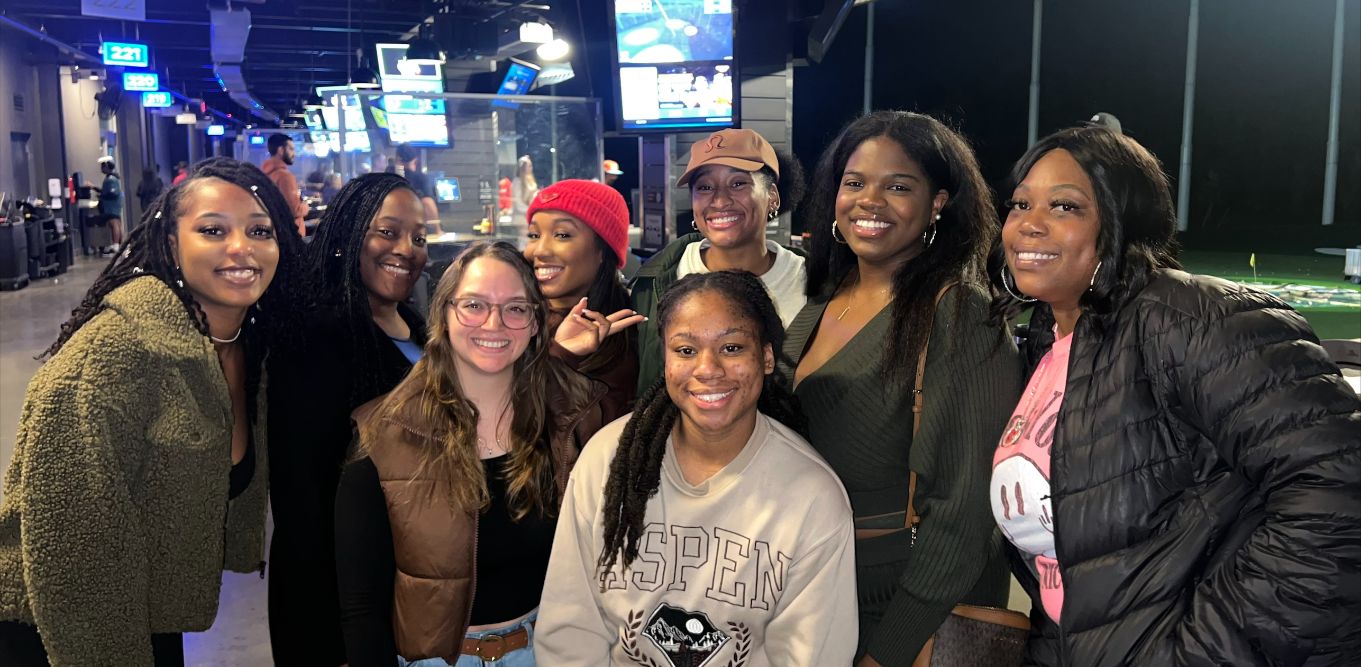 Student Life at Cabarrus College of Health Science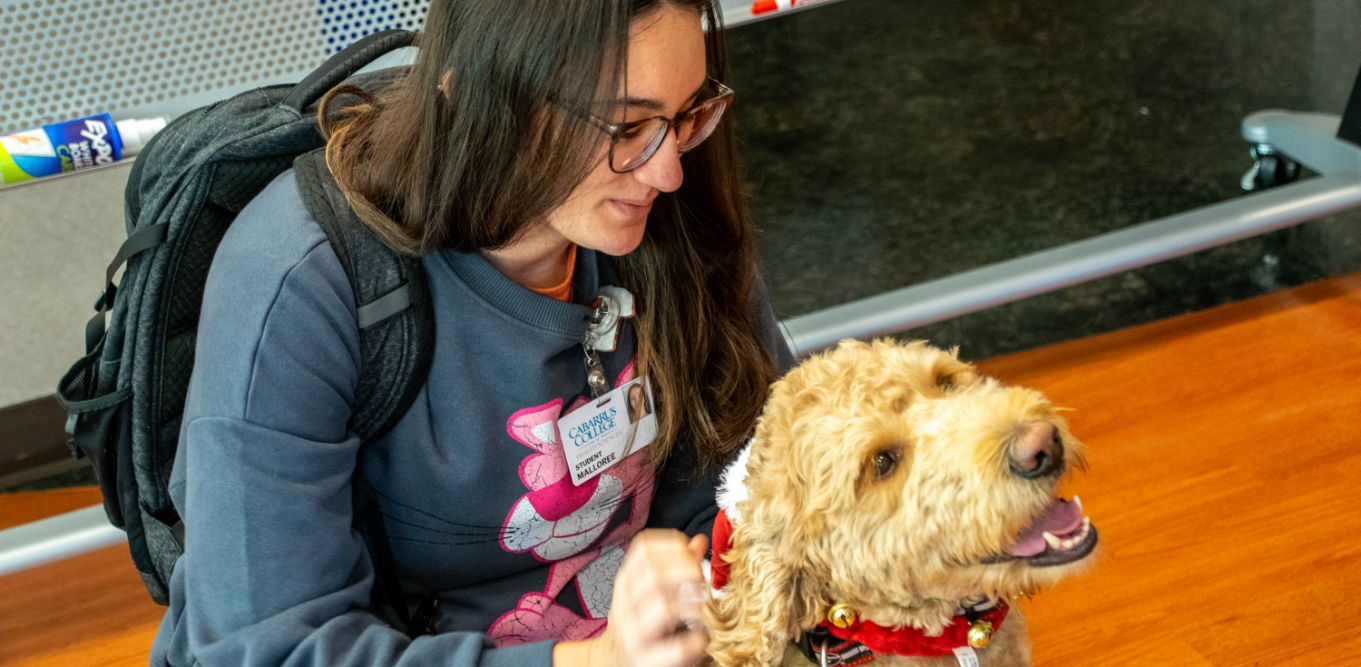 Student Life at Cabarrus College of Health Science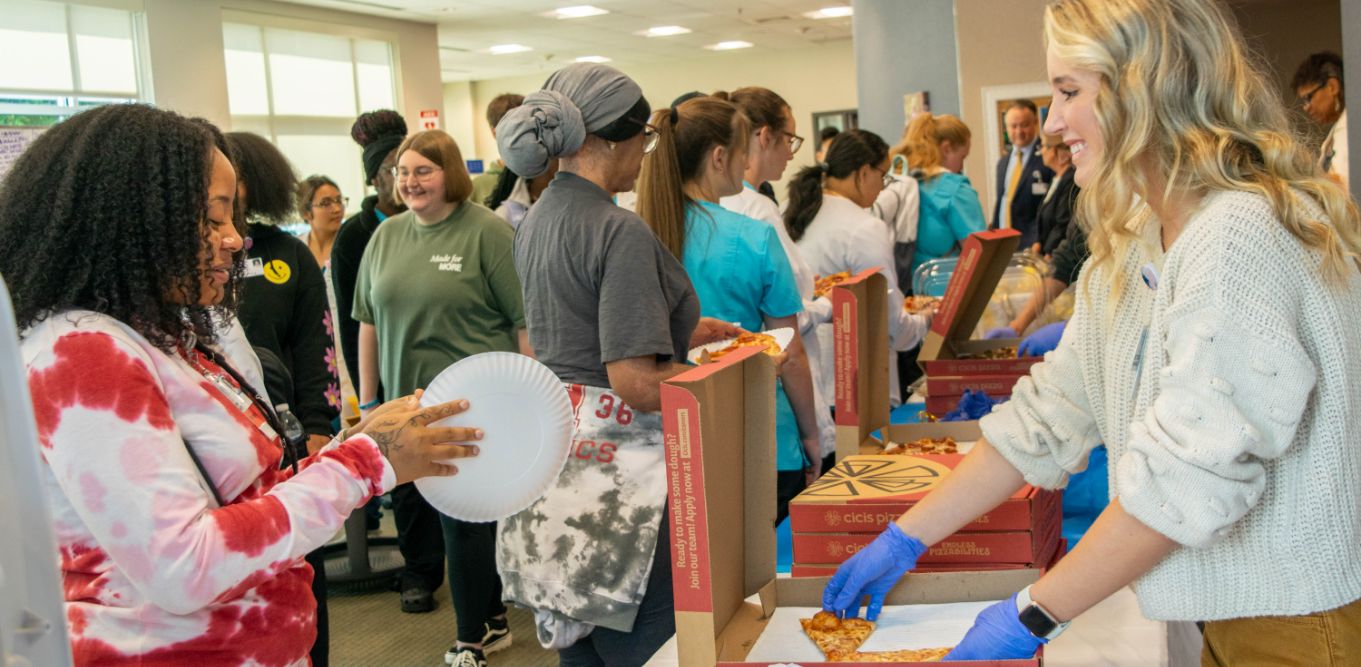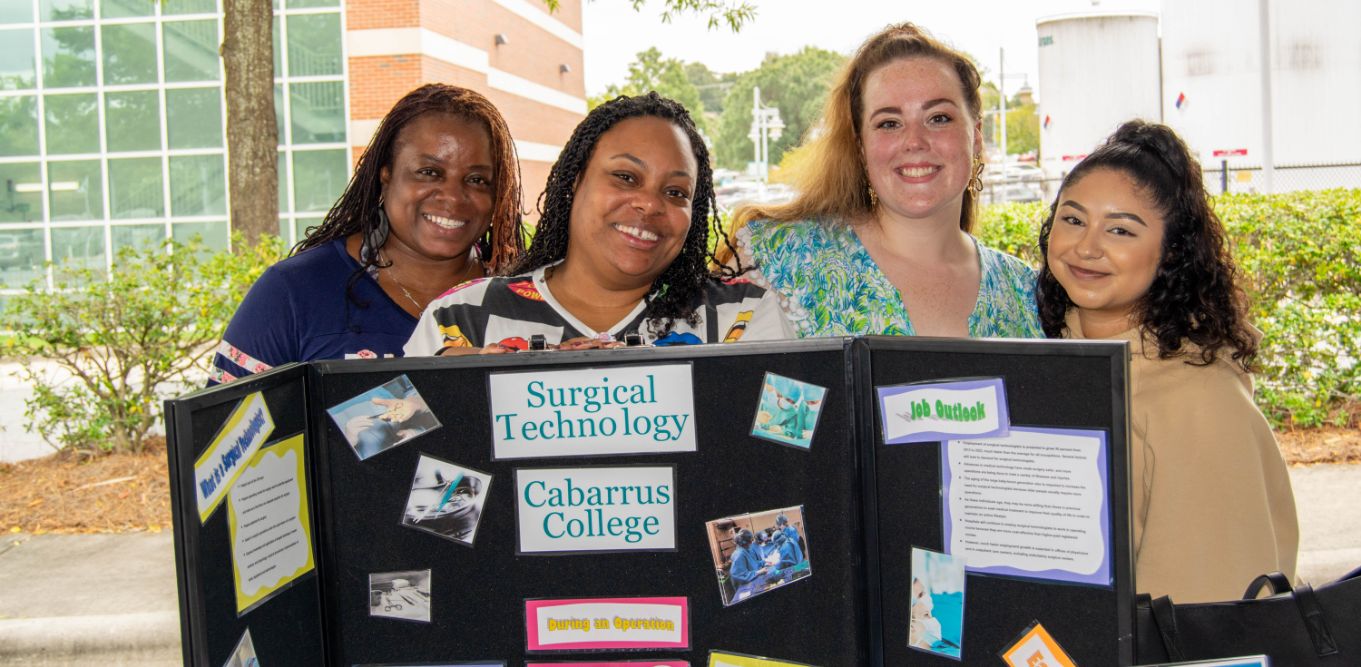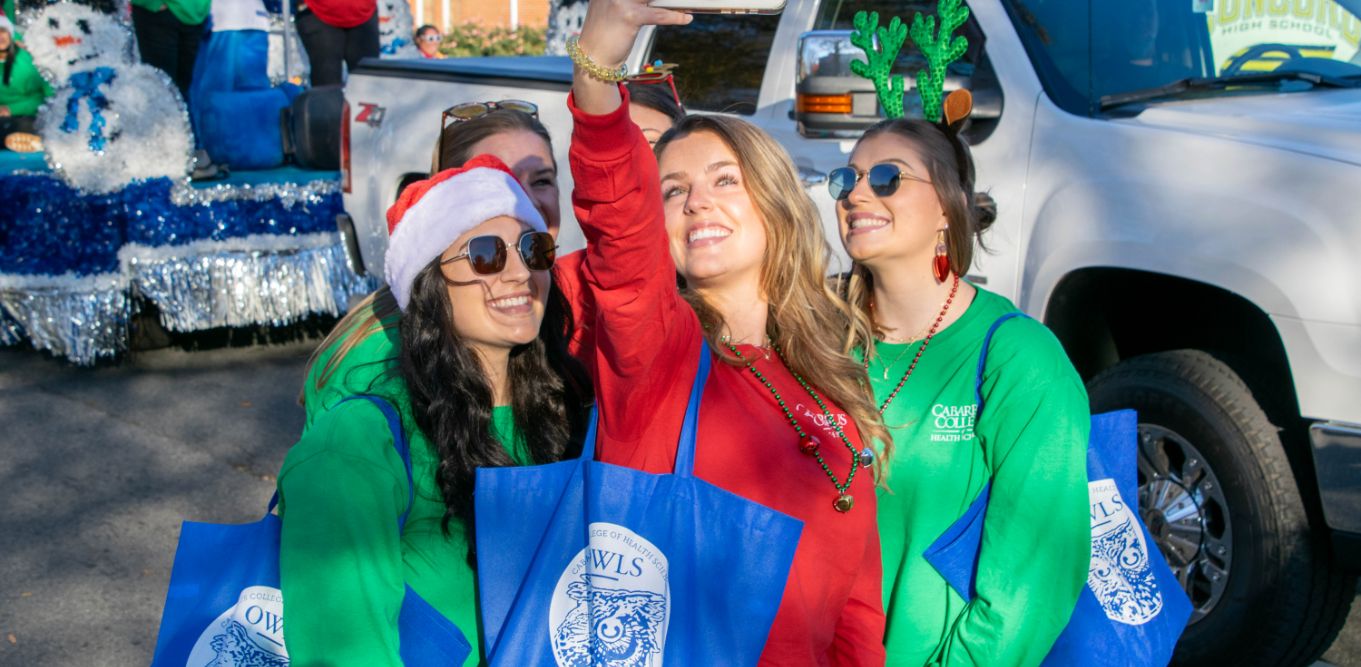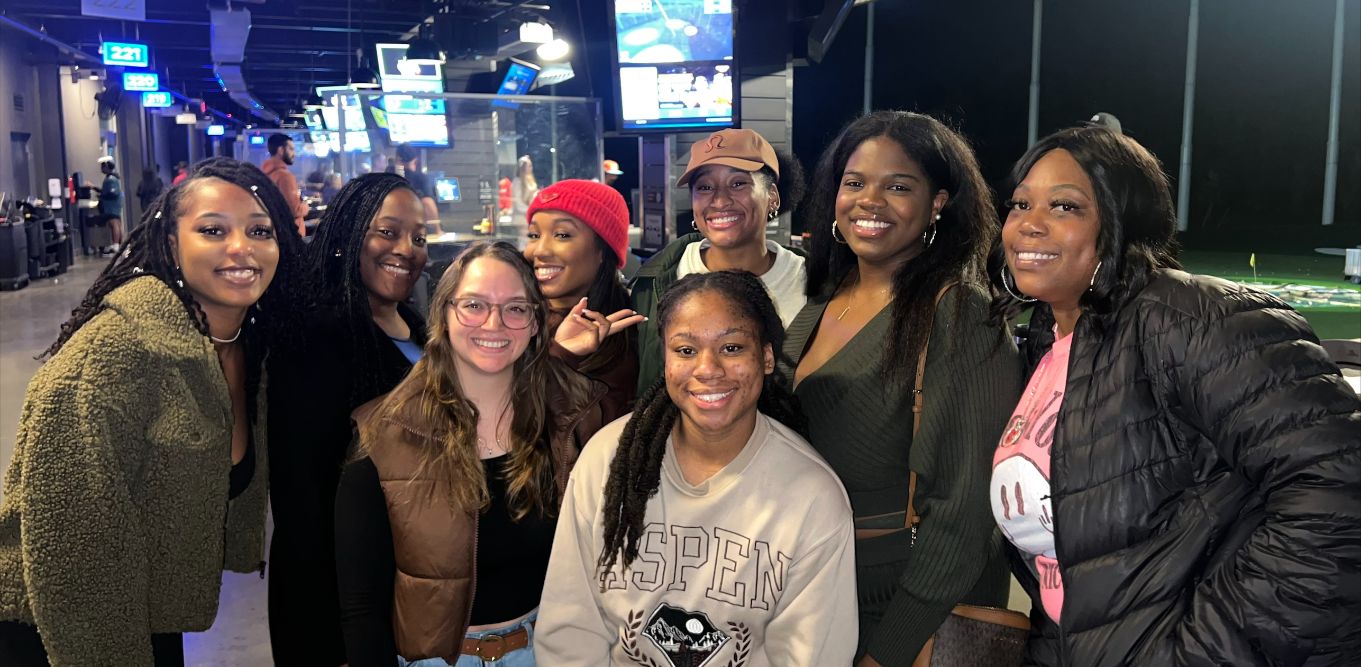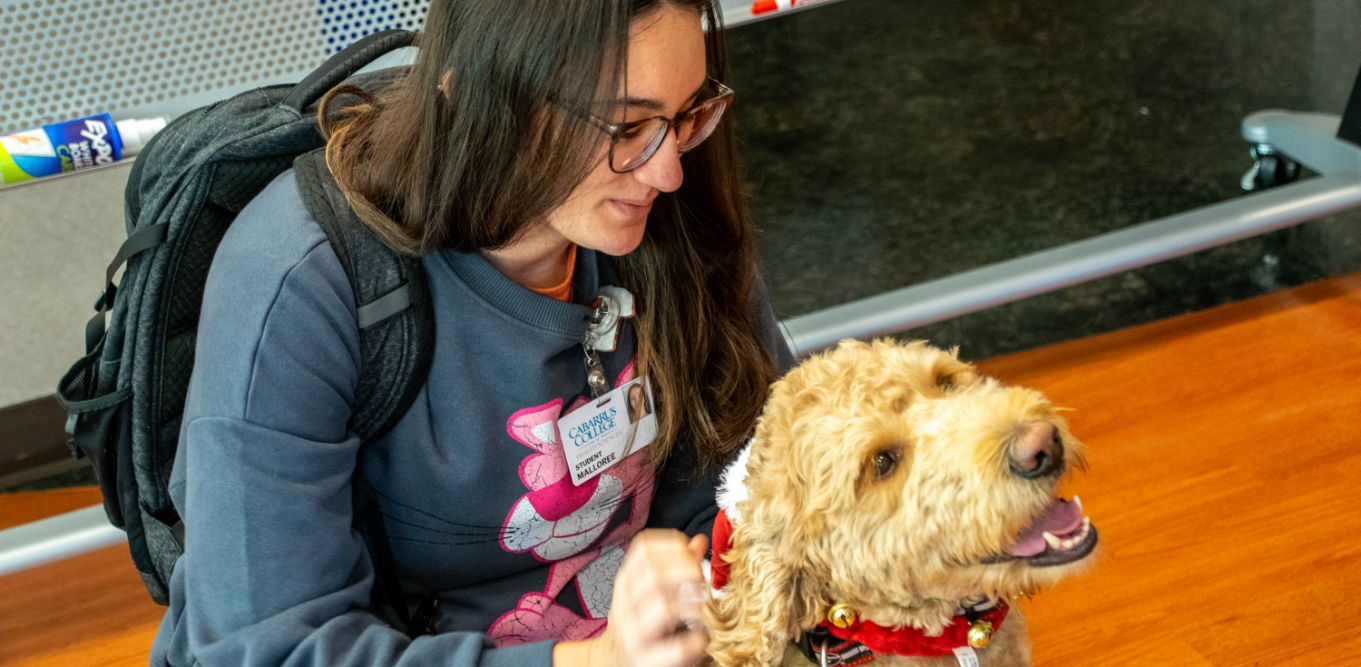 Activities and Events
Convocation ceremonies are held each fall to mark the beginning of the school year. Led by students, faculty and staff, Convocation marks the beginning of your Cabarrus College experience. You'll learn about the college's core values of caring, commitment, teamwork and integrity. You'll be introduced to how Cabarrus College will help you gain the knowledge and skills to become a culturally competent health care provider.
Named after Cabarrus College's president emeritus Dianne Snyder, this event invites students to attend a day of service in the Cabarrus County area. Classes are suspended for half of the day so that students, faculty and staff can partake in various service activities throughout the region. These opportunities include landscaping, assisting a food pantry and sorting clothing items for those in need. This event occurs every September. We hope to see you there!
Throughout the year, Student Affairs offers various programs and activities which respond to the changing needs, interests and welfare of our students.
Examples
Fall Festival
Halloween Social
Spring Picnic
Angel Tree Project
Blood Drives
Constitution Day
Open forums with the President, Dean and Provost
Craft and DIY events
Student lunches and coffee breaks
Personal development workshops (e.g. leadership skills, financial wellness, resume writing, etc.)
Student success workshops (e.g. time management, overcoming test anxiety, study skills, etc.)
Volunteer Community Service Projects
Clubs and Organizations
Cabarrus College's student organizations provide you with opportunities for social, moral, intellectual, cultural and leadership development. Getting involved is a fun way to build strong relationships with fellow students and faculty, learn more about your intended profession, and help others within the community. In addition to the clubs and organizations listed below, you may also wish to participate in a college task force or committee. For more information, contact the advisor of Student Government, Sherry Hamilton. Please contact each organization's advisor for the location and time of meetings.
Honor Societies - Encouraging the pursuit of academic interests.
The Beta Delta Chi Chapter of Phi Theta Kappa (PTK) recognizes leadership, scholarship and service among two-year college students. Students who have completed at least 12 semester hours in a degree program at Cabarrus College of Health Sciences and have a cumulative GPA of 3.25 or higher are eligible to join. Members must maintain a cumulative 3.00 GPA or higher and submit membership dues to remain in good standing. Graduates who are in good standing (i.e. have maintained the academic requirements and are current with society dues) are eligible to wear a ΦΘΚ honor cord as part of the graduation regalia.
Club Highlights
New members are formally inducted into Phi Theta Kappa during our Spring Induction Ceremony. Members are encouraged to participate in various community service projects such as Hats for Hope, Project Graduation and our Big Sister & Big Brother mentoring program.
Related Links
Advisor(s): Tiffany Brunson and Zinat Hassanpour
Advisor Phone: Tiffany: 704-403-3503 - Zinat: 704-403-1698
Lambda Nu, the National Honor Society for Radiologic and Imaging Sciences, chartered a local North Carolina Gamma Chapter at Cabarrus College to recognize academic achievement within the Medical Imaging discipline. This chapter is open to students and alums with a cumulative GPA of 3.0 after completing 12 credit hours in the program. For verification of eligibility, contact the advisor. Members in good standing are eligible to display the green and maroon ΛΝ honor cords as part of the graduation regalia.
Club Highlights
New members are formally inducted into Lambda Nu during our Induction Ceremony. Club members are also involved in various Breast Cancer Awareness Month activities.
Related Links
Advisor: Rhonda Weaver
Advisor Phone: 704-403-1756
The local Sigma Theta Tau Chapter amended its charter in April 2018, when Wingate University joined with Cabarrus College to become the Upsilon Mu at-Large Chapter. The chapter strives to uphold the mission of Sigma: "developing nurse leaders anywhere to improve healthcare everywhere." Sigma supports this through its numerous professional development products and services that focus on the core areas of education, leadership, career development, evidence-based nursing, research and scholarship. These products and services advance the learning and professional development of members and all nurses who strive to improve the health of the world's people. Membership to the Upsilon Mu at-Large Chapter is by invitation to baccalaureate and masters nursing students who: demonstrate excellence in scholarship (cumulative GPA 3.00 or higher); have completed at least half of the baccalaureate nursing program curriculum; and rank in the highest 35 percent of their BSN graduating class. Nurse leader membership is offered to RNs in the community who hold a baccalaureate degree or higher in nursing or other disciplines and demonstrate achievement in nursing.
Club Highlights
Upsilon Mu sponsors the Fall Nursing Research Institute and the Spring Research Forum, both held annually.
Related Links
Advisor: Jill Carey
Advisor Phone: 704-403-4389
Student Success Coaches
Each Cabarrus College student is assigned a success coach. All success coaches are full-time professionals trained in various aspects of student development and services. Success coaches are available Monday through Friday and can assist you with a variety of your needs, including:
Note-Taking Skills
Study Skills
Test-Taking Tips
Reading Techniques
Time Management Tips
Assistance with Advising
Assisting you with the grievance and appeals process.
Guiding you through the accommodations process.
Self-Care Strategies
Assisting you with building social connections
And more!


Volunteer Activities
Today's 21st century health care provider must be prepared to understand the attitudes, beliefs and health behaviors of diverse populations and appropriately respond with culturally competent patient-centered care.
Your journey toward cultural competence begins during your first semester through volunteer and classroom activities designed to help you develop an awareness and knowledge of other cultures. During successive semesters, your volunteer activities, combined with classroom instruction, will help you further expand your cultural knowledge and skills.
Volunteer requirements may vary depending on your program and the degree you are seeking. Please consult the newest edition of the Volunteer Handbook and the Approved Volunteer Community Service Agencies List for the requirements you will be expected to meet.
Throughout the year, information on specific volunteer projects will be made available via email. Many of these projects are sponsored by Cabarrus College clubs and student organizations.
All baccalaureate, associate degree and diploma programs have a volunteer community service requirement. Many of the clubs and organizations offered at Cabarrus College provide opportunities to meet this volunteer requirement.
How to volunteer and track hours
Select an agency listed in the Volunteer Handbook (see Appendix A - Approved Volunteer Community Service Agencies). You must select an agency from this list unless otherwise stated by your instructor. If you are enrolled in an online program and do not live within the college's service area, consult with your program chair to identify comparable agencies within your community.
Seek approval from instructor. Some academic programs and/or courses may have specific volunteer requirements for their students. Please reach out to your instructor before signing up for a volunteer opportunity to ensure that the site will meet your program's requirements.
Call the agency to volunteer. Whenever you contact an agency, identify yourself as a Cabarrus College student. While on site, keep in mind that you are serving and representing the good works of the college and must act in accordance with the Student Code of Conduct.
Complete the Volunteer Community Service Verification Form. Each semester, complete the Volunteer Community Service Verification form and return it to your instructor no later than Monday of week 15 (see Form A in the Handbook). This form must be filled out completely and include a signature of an agency representative. Your grade will not be finalized and you will not be able to progress to the next program course until this form has been submitted and verified.
Create "Pro Bono Record" in SonisWeb.
To create a "Pro Bono Record" in SonisWeb, please take the following steps once you are logged in:


Click on the "Pro Bono" icon located at the top of the screen.
Click on the "Add" button.
Enter "Organization" and "Supervisor" names.
Enter the number of Volunteer Community Service Hours completed at this location. If you did not complete all five of your Volunteer Community Service Hours for the same organization, you will need to add an additional experience.
Hours should represent the number of service hours worked.
Start date should indicate the date you began your experience.
Stop date should indicate the date you completed the hours of your experience. You can have the same "Start" and "Stop" date.
Click the "Submit" button to record your experience.
The final step in the process is to accept the terms and conditions by clicking the check box and "Submit" at the bottom of the page. Today's date now appears next to the checkbox.