Nonclinical Healthcare Education and Training Track Offers Working Professionals an Achievable Path to Career Advancement and Job Satisfaction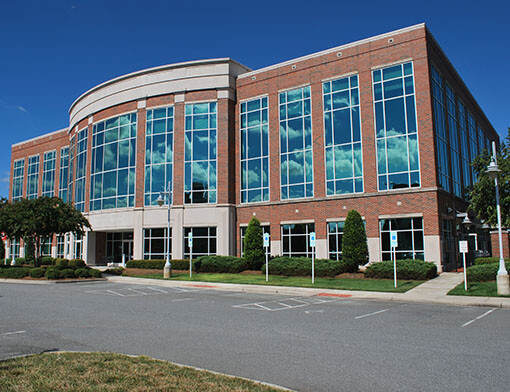 CONCORD, N.C. – Cabarrus College is proud to announce the launch of its new Master of Science in Health Sciences (MSHS)* program, offering professionals with a bachelor's degree an achievable path to earning a master's degree in as little as one year.
The Healthcare Education and Training track within the program prepares students for in-demand jobs educating future healthcare professionals and leading to the career advancement and job satisfaction they are seeking. The program is designed for those with a bachelor's degree and an interest or experience in healthcare. Additionally, the MHSH program offers a nonclinical path to advance in the healthcare field.
"This program is very achievable for working professionals. The course blocks are only seven weeks long, and within a year, students can have a master's degree and credentials that help them climb the career ladder or shift to a different area within healthcare, oftentimes with an accompanying pay boost," said Rhonda Weaver, EdS, MHA, Associate Professor, Master of Science in Health Sciences.
The 30-credit-hour program is entirely online, with asynchronous instruction that allows students to view recorded lectures on their own schedule at their own pace, and the practicum can be completed anywhere in the country.
The MSHS program is highly competitive and affordable, with a price per credit hour that distinguishes it from other graduate degrees (e.g., MHA or MEd). The Bureau of Labor Statistics predicts 11 to 17% growth in job openings for health educators through 2030, making this program an excellent choice for those seeking to prepare for a high-demand field.
Cabarrus College's financial aid staff works diligently with each student to make college affordable. Students that enroll in the Master of Health Sciences Program can be eligible for low interest fixed rate Federal Student loans both Unsubsidized and Graduate Plus loans. Students should also check with their employer to see if they qualify for any employer provided Educational Assistance benefits. Cabarrus College of Health Sciences also offers no interest payment plans through the business office.
Applications are currently being accepted for the fall semester. To apply for admission, applicants must simply meet the general college admission requirements, have a bachelor's degree from an accredited institution and an interest or experience in healthcare. To apply for the MSHS program or to learn more, visit www.CabarrusCollege.edu or contact the Admissions office at Admissions@CabarrusCollege.edu or 704-403-1556.
*Pending SACSCOC accreditation