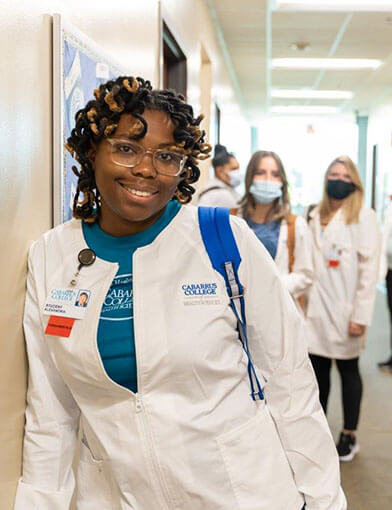 CONCORD, NC – The Cabarrus College of Health Sciences has received accreditation for two new nursing programs from the Southern Association of Colleges and Schools Commission on Colleges (SACSCOC) in December and the North Carolina Board of Nursing in January. The programs include a traditional 4-year Bachelor of Science in Nursing (BSN) and an Accelerated BSN.
Beginning in fall 2023, the college will offer a four-year Bachelor of Science in nursing* (BSN) designed for students seeking a traditional, four-year nursing degree and an accelerated BSN*, designed for those who have earned a previous bachelor's degree in any field and wish to pursue a career in nursing. Enrollment is now open for these programs.
"The nursing shortage in local healthcare facilities and nationwide continues to be a pressing concern, and it is expected to persist in the years to come," said Cabarrus College President Cam Cruickshank, Ph.D. "The introduction of these programs provides new opportunities for students who aspire to join the nursing profession and make a meaningful impact."
Cabarrus College's Louise Harkey School of Nursing has added to its offerings with the introduction of the two new Bachelor of Science in Nursing (BSN) programs. This brings the total number of nursing degrees offered by the college to five, which also include an Associate of Science in Nursing, an RN-to-BSN program for working nurses, and a Master of Science in Nursing program with options for leadership and clinical research specialties.
"The persistent staffing shortages and the evolving healthcare industry's preference, in some cases even requirement, for bachelor-educated nurses highlight the need for these new programs," said Dr. Cristine Eudy, RN, FNP, CNE, Dean of Nursing at Cabarrus College.
The four-year Bachelor of Science in Nursing (BSN) program at the college provides a streamlined path to a BSN degree for those starting in the nursing profession. "Unlike other colleges that require students to apply to the nursing program after completing general education courses, our program admits students directly into the nursing program upon admission," said Eudy. "This ensures that students who successfully complete their general education courses will have guaranteed placement in the nursing program."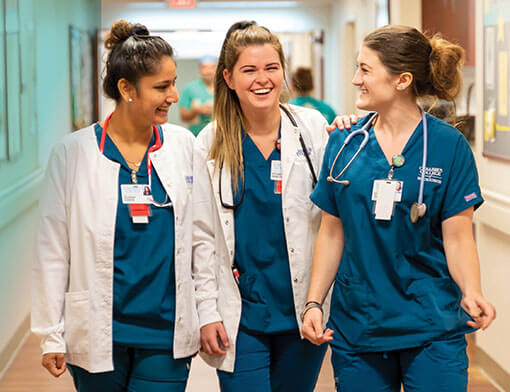 The Accelerated Bachelor of Science in Nursing (BSN) program at Cabarrus College offers a new career path for college graduates who hold a bachelor's degree. The program is open to individuals from diverse academic backgrounds, including the arts, business, education, and other fields.
The accelerated BSN program allows individuals to pursue greater fulfillment, stability, mobility, and opportunities in their careers through nursing. The program offers the same high-quality, immersive, and affordable nursing education that Cabarrus College has been providing for over 80 years.
This program is designed to cater to the needs of individuals who are seeking a career change and want to pursue nursing as their next step. The program provides a flexible and accessible pathway into the nursing profession.
"The other difference is that we are a small college," said Eudy. "We're able to give our students very individualized instruction, and no one feels 'lost in the crowd' here. We're also unique in that we are affiliated with Atrium Health and housed on one of their hospital campuses. Our students have access to technology and clinical opportunities here that they just won't find at other colleges."
Cabarrus College is now accepting applications for the fall 2023 four-year BSN and accelerated BSN, along with all other offered academic programs. Prospective students may call the college at 704-403-1555 or visit nursing.cabarruscollege.edu/bsn or nursing.cabarruscollege.edu/absn for more information.