Spring 2022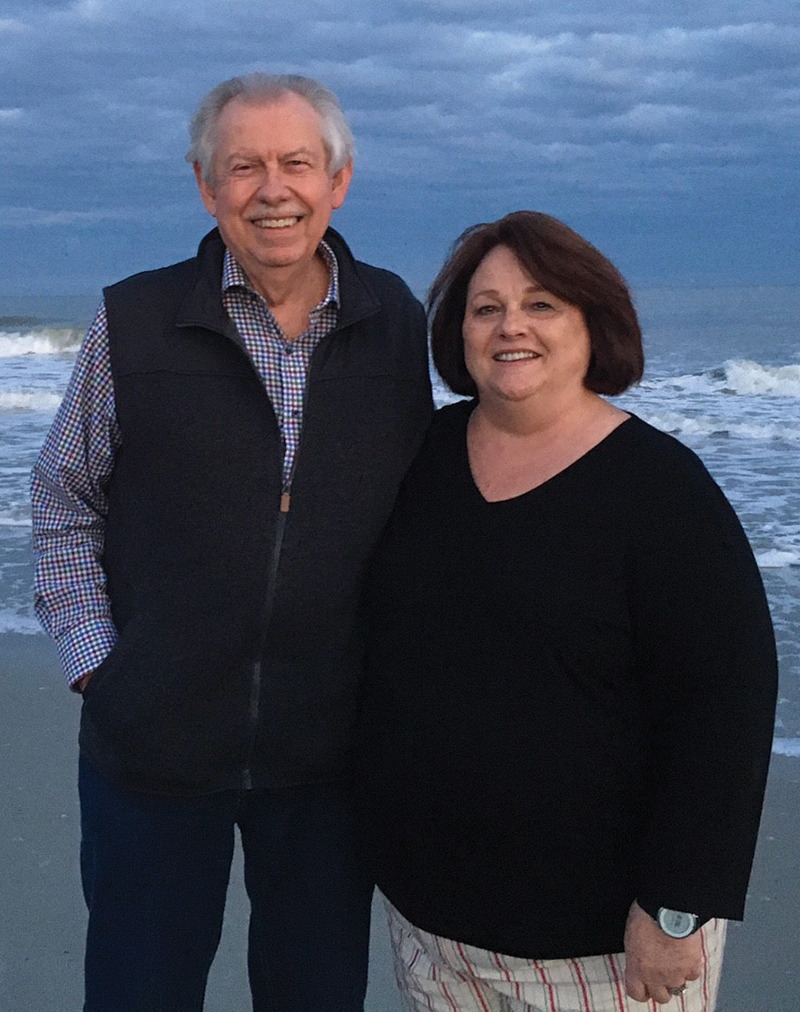 When Gayle Woodie Deal, RN, BSN, MPA, '75 was a young girl, she read biographies on Florence Nightingale and Clara Barton. As a fourth grader, those books inspired her to pursue nursing. And she never looked back.
Deal enrolled in the three-year nursing diploma program at Cabarrus Memorial Hospital School of Nursing, where she says she received excellent support from faculty and staff. "Choosing then Cabarrus Memorial Hospital School of Nursing was one of the best decisions I have ever made," said Deal.
She credits Cabarrus College for her successful nursing career, which spanned 40 years — all at Atrium Health. Her career started as a clinical nurse on the cardiology unit, which remains her favorite area to this day, before taking on various roles within the hospital, including as a clinical nurse supervisor. And Deal spent the last 20 years as executive director for business health and community outreach.
An active member of the community, Deal also served on several boards. She represented the hospital as a member of the Cabarrus Chamber of Commerce and served on boards for the Cannon YMCA, United Way, Cabarrus Arts Council and Rowan-Cabarrus Community College.
"These might seem like unusual places for a nurse but the great foundation you receive in nursing school prepares you to be a part of challenging roles, whatever they may be," said Deal.
Because of the solid foundation she received at Cabarrus College, Deal gives back to help other students gain the skills and knowledge to take on challenging roles in their future careers.
"I give to Cabarrus College because I want students to have the great educational opportunities I did. I could not have had the career I did if people had not helped me along the way," she said. "It is imperative that as alumni we be the advocate for continuing success at the college."
Residing in the dorm, Deal and her Cabarrus College classmates were able to develop relationships and build friendships that have lasted decades. Deal's class just celebrated 48 consecutive years of watching the Super Bowl together. "I would say those are endearing and enduring friendships," she said.