Spring 2019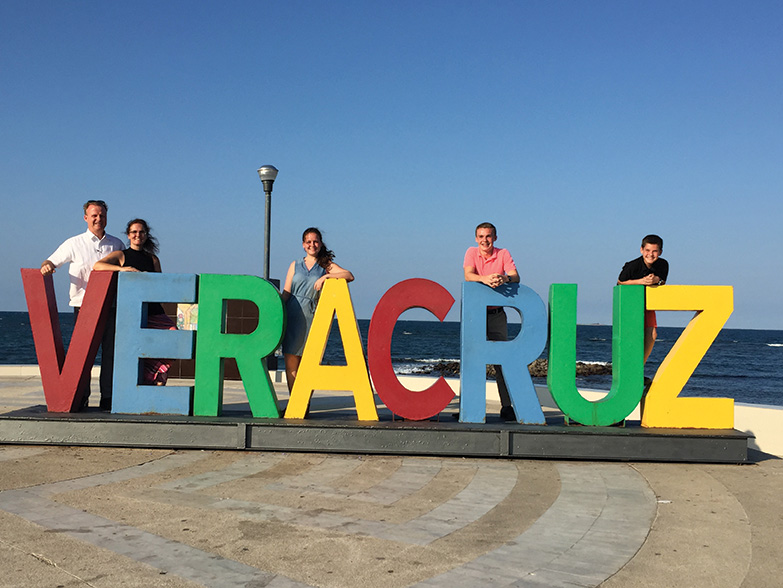 College is a whole new world for every first-year student. But for Moriah Nesbitt '20 and David Nesbitt '22, college meant a new world quite literally – or at least a new country anyway.
The children of missionary parents, Moriah and David were born in Philadelphia, Pa., but spent most of their lives in Veracruz, Mexico, until moving to North Carolina and becoming Cabarrus College's first international students. Both of their parents worked in healthcare before becoming missionaries, so it's not surprising the siblings gravitated toward healthcare careers. But how did they end up at a college 2,000 miles from home?
Moriah came first. She was interested in occupational therapy, which is rare to non-existent in Mexico, so she began her college search by looking for occupational therapy assistant (OTA) programs that were close to family and friends who are spread across the U.S. Cabarrus College was nearby some of her parent's friends, so Moriah began scouring the college website.
"Reading other students' stories online, I could tell how the faculty see you through to getting a job and how they really care about students as individuals," says Moriah. "We looked at the pros and cons of all the programs, and Cabarrus College really stood out in all areas."
Numerous phone calls with the admissions office and other college staff sealed the deal for Moriah. "I just felt like they really wanted me there, and they wanted to make the program work for me," she says. "They wanted to see me succeed."
Coming from Mexico, Moriah didn't have a chance to visit the college in advance, so her entire close-knit family, including brother David, traveled together to enroll her at Cabarrus College in July 2017. The family friends who lived near the college had offered her a place to live, so she was able to check housing off the list. But there was still much to do in the month before classes started: adjust to living with people she didn't know (who have been nothing but kind and supportive), get a U.S. cell phone and service, learn to drive (yes, really – learning to drive in Mexico is a bit scary), get a driver's license, buy a car, find car and health insurance, get a job and immunizations. "There were a lot of things I was learning all at once," she said.
Moriah's brother David followed the trail she blazed and enrolled at Cabarrus College a year later. He liked the practicality of being in the same place as his sister and was attracted to the small size of Cabarrus College, one of the things he has enjoyed most about his experience. "I can walk down the hallway and my professors address me by name," says David. "At Cabarrus College, I can be David Nesbitt, not just another student who fills a seat."
Like their classmates, Moriah and David have adjusted to all the "firsts" that come with going to college. But for Moriah and David, that has also meant adjusting to a new country – and some cultural differences between the U.S. and Mexico.
"Since the majority of people in Mexico live in poverty, I think the general focus of life is on things that have a deeper meaning," says Moriah. "Relationships are very important there, and people are very generous with what little they have. I could tell lots of stories of people giving me things when I know they didn't have enough food or money for a meal the next day."
Although Moriah is quick to say she loves living in the US, she and David have both noticed a greater focus on the individual and on personal privacy here. "Not that it's wrong, but here there's just a different mindset," says David. "Everyone is their own person and has more of a personal bubble around them."
Despite these differences, Moriah and David have also found much of the same warmth, caring, generosity and support they grew up with in Mexico during their time at Cabarrus College.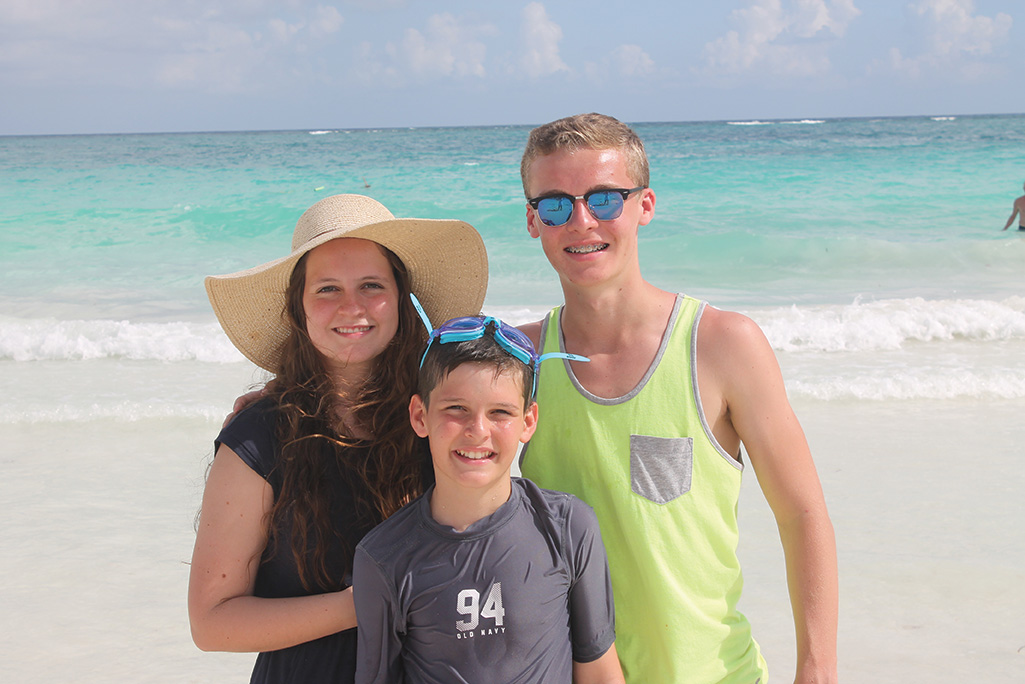 "People at the college genuinely care about me, not just as a student but as a person," Moriah says. "Instructors would say, 'Look out for Moriah. She just moved to the U.S. and we need to take good care of her.' After class people were coming up to me and hugging me and fellow students were giving me their phone numbers, saying, 'Let me know if you need anything.' That was huge for me."
One especially cold day, a colleague from Moriah's work-study job at Jeff Gordon Children's Center gave her a pair of new gloves unexpectedly. "Like, who does that?" asks Moriah. "Everyone has been so kind. I can name at least four or five people at Cabarrus College who genuinely want me to succeed. I think that's incredible because I think that's not the typical college experience. I just feel like there's a lot of people here that I could fall back on if I needed support."
Moriah is set to graduate in May 2020, with David following a year later. Both see themselves working in the U.S. initially and potentially pursuing advanced degrees.
But Mexico also beckons. David wants to become a pediatric nurse practitioner and is open to missionary work, like his parents.
Among many options she's considering, Moriah dreams of opening her own occupational therapy clinic in Mexico or working with girls who have been trafficked or abused.
"I just really care for people and want to do something that makes a difference," she says.