Fall 2020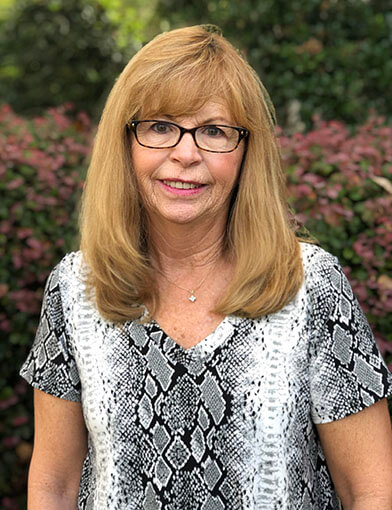 Susan Howell Bare has been a caregiver most of her life. That's not surprising when you learn she's a 1975 graduate of Cabarrus County Hospital School of Nursing (now Cabarrus College of Health Sciences). But Susan only worked "officially" as a nurse for 10 years. It's what happened afterward that defined her life as a caregiver and philanthropist.
Susan was working part time as a nurse when her first husband, Gerald Moore, started an insurance agency. She left nursing to work side by side with her husband for the next 13 years building a highly successful business. But Gerald was forced to close the agency in 1998 after being diagnosed with bladder cancer and primary progressive multiple sclerosis. For the next four years, Susan put her nursing skills to good use as his caregiver.
After Gerald's death in 2001, Susan channeled her grief into giving. She began serving 12 homebound members of their church and took her first step into philanthropy, creating a scholarship in Gerald's memory at Northwest Cabarrus High School.
A year later, tragedy struck again when Susan's 25-year-old son was killed in a car accident. "There's no greater pain than losing a child," Susan says. But again, she found productive ways to channel her grief, creating another scholarship at Northwest Cabarrus in her son's name and mentoring other parents who'd lost a child.
After her husband's death, Susan assumed the care of his mother, who suffered from Parkinson's disease, for the next 15 years. Susan's mother-in-law eventually moved to the same skilled nursing facility that cared for Susan's sister, who had Down syndrome and Alzheimer's, and for several years Susan visited four to five times a week to help with feeding and extra care. Susan also turned her energy to philanthropy, most of it directed to Atrium Health Cabarrus, where she has numerous ties. A nursing station at Jeff Gordon Children's Hospital and a patient dressing room at the Breast Center bear her name. Eventually, Susan began directing her largess to her alma mater, Cabarrus College, where her daughter and stepdaughter also graduated nursing school.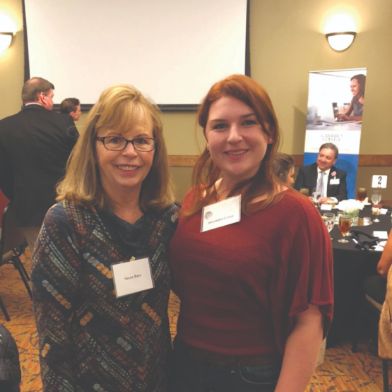 Susan's giving culminated with the 2018 establishment of the Susan Howell Bare Endowed Scholarship, aimed at helping promising students attend nursing school.
"My parents paid to put me through nursing school, and my daughter didn't need assistance either," says Susan. "We were very fortunate that way, but I know others are not so lucky. I want to give other people the opportunities that we had."
---
Cabarrus College and the Cabarrus Healthcare Foundation extend heartfelt thanks to Susan Bare and our many other donors. To give now, please visit Cabarrus Healthcare Foundation.