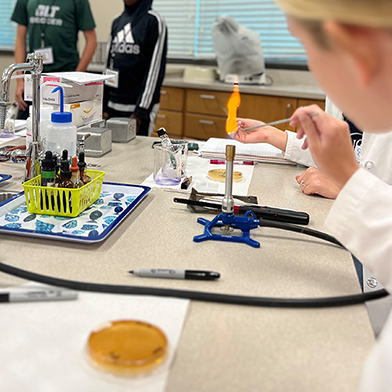 CONCORD, N.C.
– Cabarrus College of Health Sciences partnered with the
Center of Excellence for Research, Teaching and Learning (CERTL)
, part of Wake Forest University School of Medicine, to bring the center's Best SELF (Supportive Enrichment and Learning for Families) program to the greater Charlotte area. The Best SELF program includes weekly academic tutoring with medical or graduate students, academic counseling on a quarterly basis, experiential field trips to learn about STEM-related career paths and a summer enrichment camp that addresses core academic subjects combined with healthy activities to promote wellness, nutrition and fitness.
The summer enrichment camp portion of the program was held on the campus of Cabarrus College. Students were exposed to various health care fields, including surgical technology, occupational therapy, nursing, medical assisting, respiratory therapy, infection prevention and biomedical sciences.
During these interactions, campers got to work alongside medical professionals to learn the use of medical equipment and devices. Students were encouraged through experiential learning opportunities and hands-on education. "The Best SELF camp encouraged me to choose a path of nursing/healthcare. It taught me different jobs in the medical field in a fun and entertaining way. I would do it again next summer," said Marco Hedvig, a rising eighth grader that took part in the program.
Rachel Houston
, Community Health and Wellness and Medical Assisting program chair, introduced campers to the exciting world of medical assisting by investigating a series of case studies. Campers functioned as detectives to root out underlying health issues and focus on prioritization, creatively looking at ways to apply community health and wellness services in each situation. "It was exciting to observe such a high level of interest and inquisitive questions posed by students," said Houston.
Once students complete the summer portion of the program, in person and virtual tutoring and mentoring services are offered throughout the academic year. Parents will also meet quarterly with program staff for updates on their child's progress in the program and to develop and implement personalized enrichment plans.
"Cabarrus College is thrilled to host the Best SELF program because it gives our youth the opportunity to learn new skills and subjects that build on their natural curiosity to develop their own unique questions about the world around them," said Dr. Cam Cruickshank, president of Cabarrus College.
Best SELF provides wellness support for Atrium Health teammates in the greater Charlotte region along with mentoring, experiential learning and summer enrichment for their dependents in grades sixth through eighth. "What a fantastic program – it gives me such a boost knowing that my employer cares enough about teammates to offer programming for our kids. This is such a great way to engage teammates and to invest in our future pipeline of healthcare professionals," said Kara Hedvig, current Atrium Health teammate.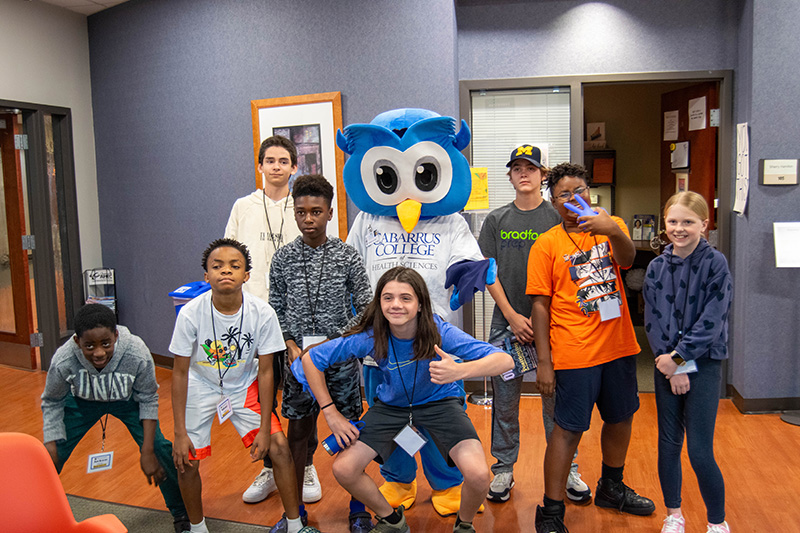 "The Best SELF expansion is driven by the need to provide a comprehensive support program for the teammates outside of the Winston-Salem area footprint. It is consistent with our expansion of the Medical School into the greater Charlotte region. Cabarrus College of Health Sciences is the ideal host for Best SELF. It is a facility providing the highest quality medical faculty and staff to lead hands-on sessions for middle-grade students. We are not just talking to them about a possible health care career but placing them in and actual health care training facility," said
Stan Hill, Director, CERTL
.
This program is made possible through a collaboration that includes CERTL, Atrium Health Wake Forest Baptist's Family Medicine, BestHealth for Us/LiveWell and the School of Medicine's Office of Student Inclusion and Diversity.