Fall 2021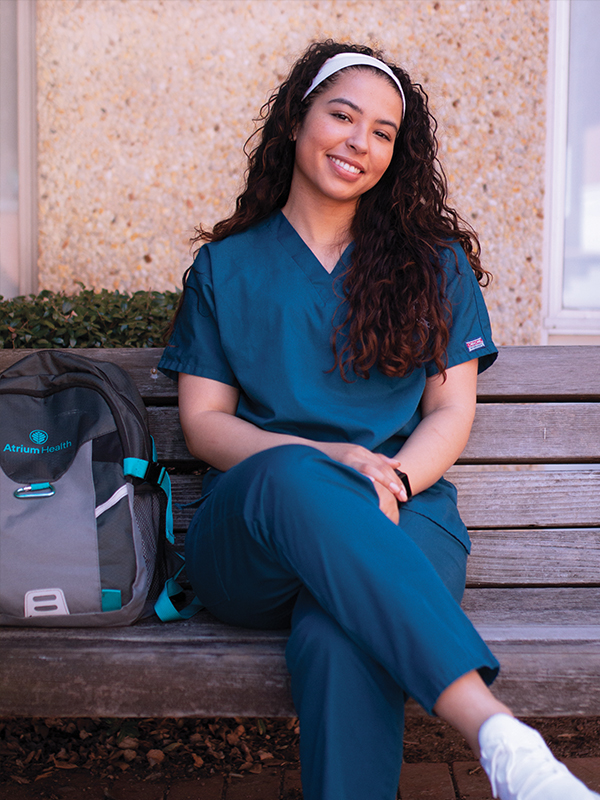 Cabarrus College nursing student Noha Orabi '22 may not be able to change the world, but she seems destined to make a significant impact in the nursing field wherever her career takes her.
After just one semester in Cabarrus College's Associate Degree in Nursing program, the 25-year-old has already distinguished herself. Among other honors, Noha has been selected for a Nursing Student National Association (NSNA) mentorship program in LGBTQ health through Columbia University, chosen to participate in the Health Equity & Anti-Racism (HEAR) Leadership Institute through the Alliance of Nurses for Healthy Environments, and named director of Breakthrough to Nursing through the North Carolina Association of Nursing Students (NCANS).
If you see a theme, that's no accident. Promoting diversity and inclusion is a passion for Noha that is born from her life experience.
"I'm from a very culturally diverse background," she says. "My father is Egyptian. I'm a first-generation American on his side of the family, and my mother is Puerto Rican." And before Noha's family relocated to Charlotte when she was 13, Noha lived just outside New York City, immersed in an environment with many nationalities and religions, plus friends and family in the lesbian, gay, bisexual, transgender, questioning/queer (LGBTQ) community.
Noha's first (and current) job in healthcare led her to nursing and cemented her desire to promote diversity and inclusion. She started as a registrar in the emergency department (ED) at Atrium Health Behavioral Health just before graduating from the University of North Carolina at Charlotte with a degree in health systems management. She had learned through shadowing experiences that she didn't enjoy the business side of healthcare, and seeing first-hand what nurses do – in the ED and now as a psychiatric technician – drew her to nursing. Seeing people whose mental illness had been brushed off and whose only option was the ED due to lack of insurance or ability to pay highlighted inequalities in healthcare that she wants to see change.
Now, Noha is on a mission, and her work with the NSNA's LGBTQ initiative, HEAR and NCANS promotes change from different angles. The NSNA's LGBTQ initiative aims to help nurses deliver better, more sensitive and informed LGBTQ care; the HEAR initiative helps people of all races recognize their own biases and privileges so they can address injustices when they see them; and the Breakthrough to Nursing initiative through NCANS focuses on attracting more diversity to the nursing field and providing resources to current nursing students on diversity and inclusion efforts.
"I think there's a lot of mistrust within the healthcare system," says Noha. "And I think there are so many issues that could be improved with better representation and understanding and sensitivity. I want to impact that work within the nursing role in healthcare. Just like it's important for young girls and boys to see people who look like themselves represented in the media, I think it's equally important for us to see people that look and talk like us in healthcare."
Noha's approach to diversity and inclusion reflects the philosophy she developed while working in mental health. "It's about understanding the impact a person's trauma, their experiences and their upbringing can have on them and not judging them for it. Meeting them where they are and coming from a more compassionate, nonjudgmental perspective allows you to give them the best care possible."
Noha is sharing her valuable insights and perspective at Cabarrus College as a member of the college's Diversity, Equity and Inclusion Committee and as a student ambassador. With aspirations for advanced degrees in nursing, she also has a vision for how to create change on a wider scale.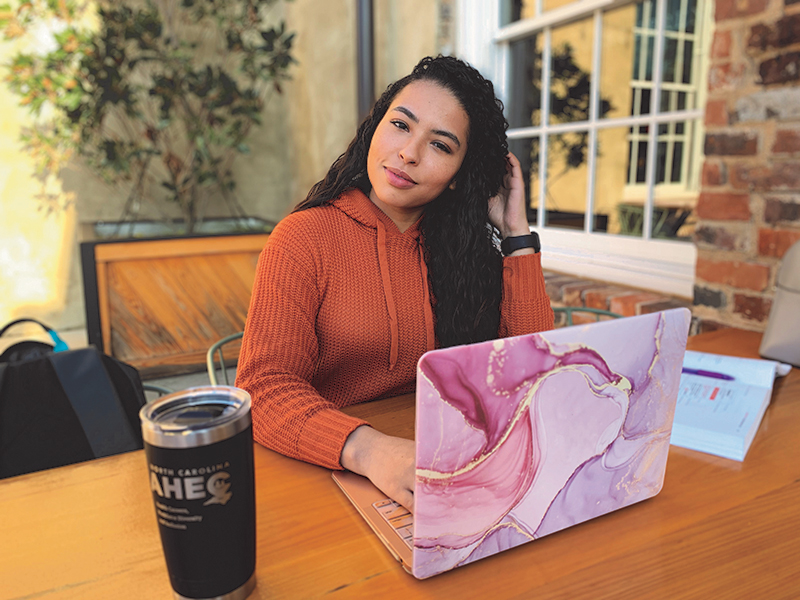 "I envision myself eventually delving into nursing administration and academia," Noha says, "and hopefully helping first-generation college students, college students of color, college students from low socioeconomic backgrounds, LGBTQ students and all of those populations in terms of patients as well. I think that being able to create change is like a ripple effect. You don't know necessarily who you're affecting through these interactions. It doesn't have to be that I make legislative changes or anything, but being able to hold an administrative role within nursing or being able to teach in an academic setting, I think that would be an amazing way to be a change agent."